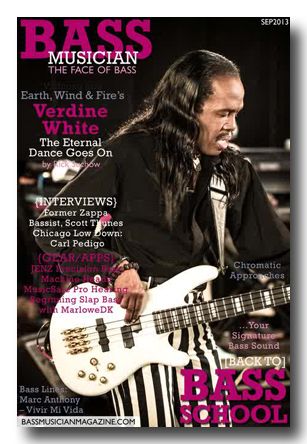 You can read my interview with Earth, Wind & Fire's great bassist Verdine White in this month's Bass Musician. The direct link is here:
Verdine White: The Eternal Dance Goes On
... and a special "page-flip" version is here.
My thanks to the guys, who popped this on their Facebook page. Much appreciated!
---