Sure, Michael spent some time looking at the man in the mirror, but when he looked in the glass to the studio control room, at the peak of his career, he saw two other guys who were just as creat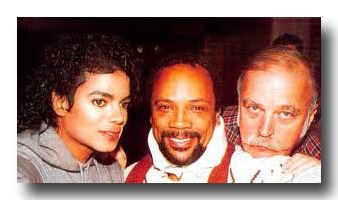 ive: Quincy Jones and Bruce Swedien.
Quincy, of course, was the producer of Jackson's greatest solo works including Off The Wall, Bad, and the biggest selling album in history, Thriller. However none of those albums would have been captured quite the way they were, nor sounded the way they did, had it not been for the brilliant and innovative Swedien, who was the important third member of the Jackson team.
I had a fascinating and lengthy chat with the legendary recording engineer for my latest interview for Bass Musician Magazine, and my article, "Bruce Swedien: The Sound Of History", will be featured in next month's issue. While Bruce is probably best known for his work with Michael, this 13-time Grammy-nominee (winning 5 times) has had an astonishing career recording some of the giants of modern music, from Sarah Vaughan to Ray Brown to Stevie Wonder. As my interview is intended for a bass-playing audience, many of the questions I asked Bruce were bass-specific, but just as many were not, and will be of interest to everyone. Having just written an excellent book entitled The Bruce Swedien Recording Method, Bruce was ready to share some great stuff about his career, the music he recorded, inside stories about Michael, recording bass, and much more-- including the subject of having great take-out menus in the studio.
In other news: On Suchow TV I recently posted the never-before-heard isolated bass track from Rick James' hit "Super Freak", and will soon be posting the full track, minus drums, on this site. What makes the full track interesting is James' alternate lead vocal on it. I would have had the track up already, but free time is a rare commodity these days. Which brings me to the last item for now... here's a shot from a recent gig in Naples: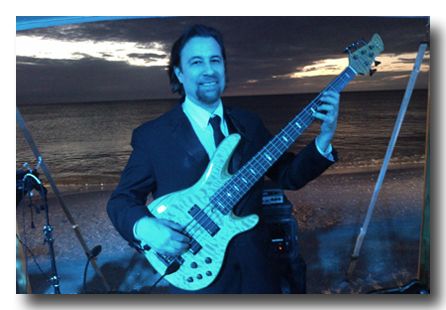 How's that for a stage location while you're playing for a few hours? Sometimes it's hard to refer to this line of business as work.
That's all for this month... hope everyone has a great Thanksgiving, and I'll be back here in December with a year-in-review update.
---