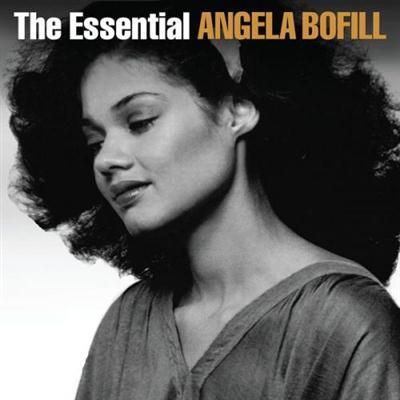 Many years ago, a tune I had co-written with then-Arista artist Angela Bofill snuck onto the radio and got a good dose of regular airplay. From that point on it seemed to have a life of its own, getting re-released on several of Angela's "best-of" collections and also being included in Sher Music Company's The New Real Book (the book went on to become the best selling legal fake book of all time, with over 100,000 copies sold).
The company recently informed me of their just-released digital v

ersion of the book (appropriately titled The Digital Real Book), and so "Let Me Be The One" is now finally available for single sheet music download-- you can find it here. A new cool feature with the The Digital Real Book is that it fully supports transposition and midi-playback. So go jam out and do your best Angela Bofill karaoke!
Also just released last week, a new compilation album from Sony Legacy: The Essential Angela Bofill. Click on the cover image above for the Amazon download link for "Let Me Be The One".
In an unrelated story... here's an interesting thing that happened recently:
Every now and then I look for various writing opportunities in the music journalism field. I decided to approach a particular publication (no names mentioned). This magazine specifically caters to the working musician, and I offered to write an article or two and asked how much they pay. I should point out here that the magazine is a champion of musicians' rights and have run umpteen million articles addressing the importance of musicians having the right to fair wages. In fact recently they printed several articles bemoaning the fact that some bands actually pay to play, and how obscene a concept that is. Which, by the way, I totally agree with; I find it hard to believe that this is a practice that actually goes on. Call me old school, I don't know... the way I figure, you play a gig and you get paid for it. How groundbreaking.
But pack to the point. If this magazine stands for anything, it stands for fair pay for work. So when I inquired about getting paid to write for them, the response I got was that most of the articles they print are "volunteered". In that same response I was asked --just for the hell of it I guess-- how much I would want if they were to actually pay me to write. Oh, and with this disclaimer: "don't hold my breath".
I gave them an amount I considered fair. No response back.
---