I've really enjoyed the last two interviews I've written for Bass Player. David Hood is a pretty legendary guy, having built his legacy decades ago with the Muscle Shoals Rhythm Section.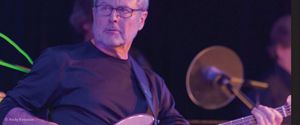 He's still going strong (now on tour with Mike Scott's band The Waterboys), but here's a partial list of some of the great artists he's recorded with (maybe you've heard of a few of them): Aretha Franklin, Etta James, Percy Sledge, Cher, Wilson Pickett, Boz Scaggs, Linda Ronstadt, Laura Nyro, Duane Allman, Willie Nelson, Paul Simon, Bob Seger, Rod Stewart, Simon & Garfunkel, James Brown, Jimmy Buffet, Carlos Santana, The Staple Singers... need I go on? It's remarkable what a humble guy he is, and it was a great experience for me to be able to pick his brain a bit.
After Hood, I had the opportunity to interview David Hungate, who's back with Toto after a three decade hiatus. Like Hood, Hungate has played with the best of them: Dolly Parton, Neil Diamond, Bette Midler,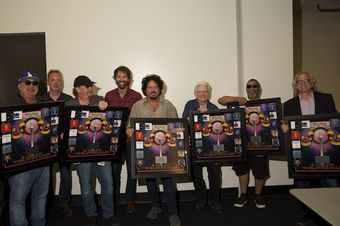 Barbra Streisand, Gladys Knight, Sarah Vaughan, George Strait, Vince Gill, and on and on. Like Hood he also played with Boz Scaggs, and it was Hungate who played on Boz' landmark Silk Degrees album. To this day, his bass playing on Scaggs' "Harbor Lights" remains one of my favorite bass performances of all time. He co-founded Toto, played on their first four albums, and left the band at the height of their success just as Toto IV was winning Grammys and getting global attention. Why did he leave? He was more than happy to answer. It was a great pleasure to interview him, and it's good to see him back on the road with Toto (and on their latest album as well).
We're 14 months away from the presidential election, but I'm already hooked. It should be a fascinating ride watching the 20+ candidates who are out there selling themselves to the American public. I'm as opinionated as the next guy about this cast of characters, but you don't need to hear my opinions. We're all smart and we all get our news from the same sources. Don't let anybody fool you into thinking that they know more than you do when it comes to politics. They don't; they just think they do.
On a related note... I remember Donald Trump giving a speech at a benefit event I played years ago. He was scheduled to speak for about 30 minutes about the organization that was being honored, and if my memory serves me correctly, he spent about 20 of those minutes talking about how The Apprentice was killing every other television show in the ratings.
Let the games begin!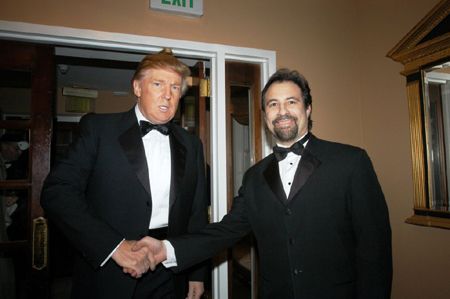 ---