I was honored to be asked to write the Bass Player tribute to Yes bassist Chris Squire, who sadly passed away this summer from leukemia. The cover story tribute is available now in the BP November 2015 issue.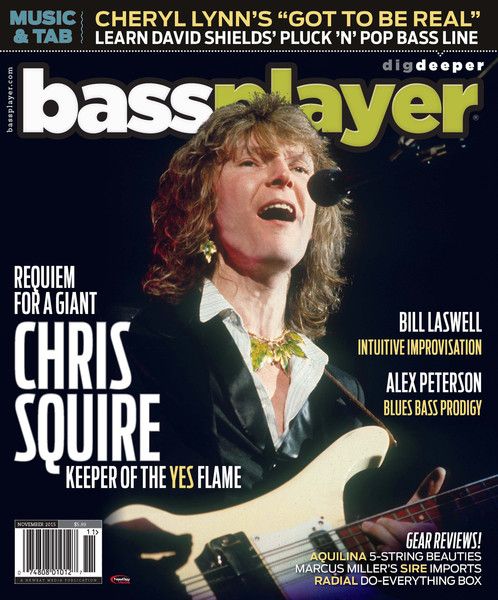 I'm grateful that I had the opportunity to interview Chris several years ago; it was certainly a highlight for me as a music journalist, and a conversation I won't soon forget.
Since there is really no way of telling Chris' story without including his iconic band mates from the glory years of Yes, I reached out to Jon Anderson, Steve Howe, Rick Wakeman and Alan White. All were happy to contribute their thoughts when they heard that Bass Player was doing a tribute. I also did a brief interview with luthier Michael Tobias, who did much work for Chris over the years and built several basses for him.
These days space is tight in the print world, so the entire piece did not make it to print. Fortunately, part of what was omitted will eventually make its way onto the Bass Player website.
I recently uploaded a video trailer for the article to my YouTube channel; feel free to have a look: Chris Squire: Bass Player cover tribute November 2015.
Other news to share, but I'll save that for next week. Till then...
---