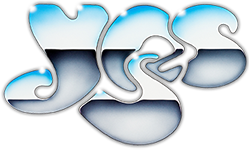 Big thanks to Yes for adding links on their official site and Facebook page to my Chris Squire cover story in this month's Bass Player, now online at BassPlayer.com: Chris Squire: A Wonderous Journey.
Thanks as well to the official Chris Squire FB page for the same post. I appreciate all the nice comments from folks about the article, and I'm grateful to Bass Player for allowing me to write for their prestigious magazine and intelligent readership.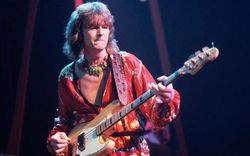 Due to the limitations of print space, my interviews with current or former Yes members Jon Anderson, Steve Howe, Rick Wakeman and Alan White were necessarily edited. In the coming weeks I will be posting full transcripts of those interviews right here, so feel free to check back and read what was omitted from the BP Squire tribute issue.
The companion piece to my article (which did not make it to print either) has now been posted on the Bass Player website titled "Yes Master: Ten Essential Chris Squire Tracks".
Wishing all a very happy Thanksgiving!
---