I never intended to have a website. I had nothing to sell and no real interest in self promotion.
In 2004 I played an event at the White House for the Bush family, and was able to get a few photos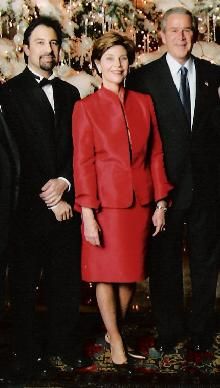 with the President and his family as well as a handful of shots while I was roaming around the place. Since this was in the days before Instagram, I didn't know where I could share the photos with others, so at my wife's suggestion, and with the help of a popular hosting service, I decided to start a site. Besides, she had begun working on an album that I knew we would be promoting, and so I figured why not, it'll come in handy eventually.
The only problem was that unforeseen delays put her album on hold, and I was left with a website that had nothing interesting to share other than a handful of White House photos. Reaching out to other bass players, I decided to upload a few audio tracks that I thought might be of interest, including a live recording of Jaco's very first Word Of Mouth gig after he left Weather Report. In March of 2007 I uploaded some rare isolated James Jamerson bass tracks I had acquired; these were taken directly from Motown's master multitrack tapes.
I posted a quick message on talkbass.com to let the bass community know about my tracks, which at the time I didn't even refer to as "isolated tracks", but rather "soloed tracks" . But my concocted word "soloed" just never looked right, and I also thought that people might think these were Jamerson bass solos if they glanced quickly, so I changed the term to "isolated tracks" and added a link to them on Jamerson's Wikipedia page.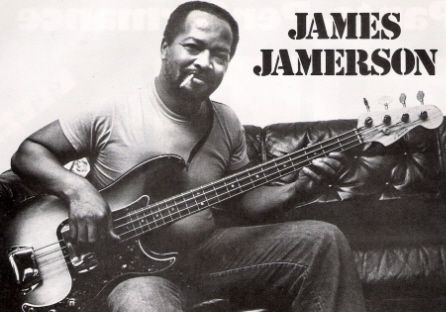 This month marks ten years since I uploaded the Jamerson tracks. They've literally been heard millions of times since, not only via this site and my Youtube channel, but from the various places they've popped up on the web by others who took my tracks and added it to their own YT channels. I appreciate those who gave me credit for being the source, and disappointed by those who didn't . But in the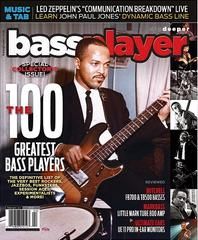 end, we're all just spreading the gospel when it comes to the monumental and legendary work of the great James Jamerson.
Not only that, "isolated tracks" are now a common thing to post all over the web. I think the popularity of the Jamerson tracks made that possible. And now, ten years later, I'm proud that the Motown great is the cover of the recent special issue of Bass Player's 100 Greatest Bass Players, where he sits at number one on the list. I helped write the magazine's cover story with a dozen other Bass Player writers past and present.
Jamerson lived in anonymity, receiving virtually no credit for all the great work he did for Motown. Imagine what he would have thought of how his work is appreciated today.
---