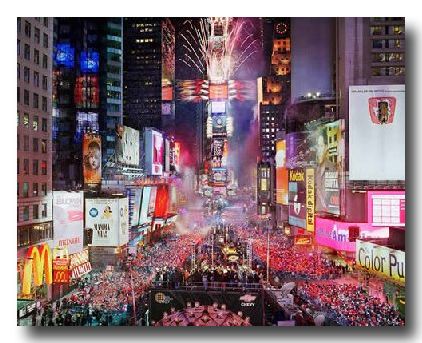 It feels like it's been a long and busy year. I don't know about you, but I'm pretty happy to see it wind down. For me, the past few months have been a time of reevaluating where I'm at and where I'm going, a time of connecting with new people and disconnecting with others; a re-focusing of the road ahead.
I want to say thanks to the visitors and subscribers to my YouTube channel, you've kept it busy! The channel has topped 3.5 million views, 2500 subscribers and 3500 comments. Thanks as well to those who have contacted me on this site, and apologies if I haven't yet replied.
Bass players: Thanks to all of you who have given me interviews. In some cases I've reached out to you, in other cases you've reached out to me, but in all cases we've connected, and the conversations have been very cool. This year, perhaps more than any other, I've  had the chance to pick the brains of some of my biggest bass heroes: Chris Squire, Tony Levin and Verdine White.
2014 will mark the 10th year this site is online, hard to believe. In the new year I'll be doing more writing here than in the past, including a new website page entitled "Pen". After all, if you can't write and contribute to your own site often, why the hell have one?
Two album projects I've worked on will see the light of day in the new year. Both records I co-produced, and one I wrote. Returning to songwriting has been rejuvenating and inspiring! But whether it's songwriting or journalism, writing is something I've always done and loved since I was a kid. I got into music journalism in college, writing articles for the college paper and a local publication called Good Times. At some point my writing habit morphed into songwriting-- instrumental jazz at first, then a solid decade-plus of pop and dance tunes. I got back into journalism simply by an odd combination of three unrelated events that occurred in one week (more on that in a future post), and have been writing specifically for bass magazines for the past 6 years. But here's the bottom line: writing is an act of creating something from nothing, and what could be any higher form of creativity than that? That's how I know I will always write.
And finally, I've just submitted my vote for this year's Grammy winners (the show will air January 26th). I think the Academy did a great job on the nominations this year, I feel like we really got it right in all the categories.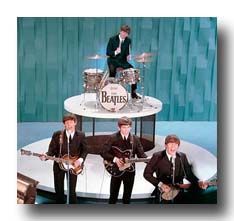 The night after the Grammy Awards, the Academy will be  taping "The Night That Changed America: A GRAMMY Salute To The Beatles". That special will air at 8 PM on Sunday, February 9th-- exactly 50 years to the day, date and time of the original event, which was of course the Beatles debut on the Ed Sullivan Show. So it looks like winter 2014 might just kick off with a new wave of Beatlemania, thanks to the Grammy special. Now how cool would that be?
To all, a safe and happy new year.
---