I'm happy to announce that the official release date for Camille's new album is set for October 7th, which will coincide with the launch of her own record label Camilleon Records.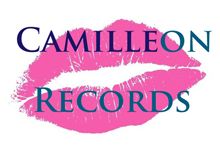 As the date gets closer I'll have more to share about the making of this great recording, which features some stellar playing by Mitchel Forman, Will Lee, Horacio "El Negro" Hernandez, Bobby Franceschini, Barry Danielian, Marc Quiñones and many others. I produced the album with Tommy Uzzo.
Camille's website, CamilleMusic.net, is still being revamped, and will be fully up and running well before the album is out. One other note... while the album will be easily downloadable via iTunes, Amazon, and all the usual places, etc., it will also be available in a beautifully designed CD special edition, complete with great photography and a 16-page booklet that features personal dedications and thank you notes written by Camille.
In other news... I'm glad to hear that Joni Mitchell has gotten involved in the Jaco Pastorius documentary being produced by Metallica's Robert Trujillo. To be honest, when I first heard that Trujillo was producing this project, I was skeptical that Jaco's story would be told from the right perspective. I'm still skeptical, but with Joni involved, and Peter Erskine, I think it certainly has a better shot at capturing the right emotion of Jaco's impact.
The Jaco documentary actually began more than seven years ago, with Bob Bobbing and Mary Pastorius overseeing the production. At the time, which I believe was the summer of 2007, I was able to help Bob & Mary out with the filming of one scene which was shot in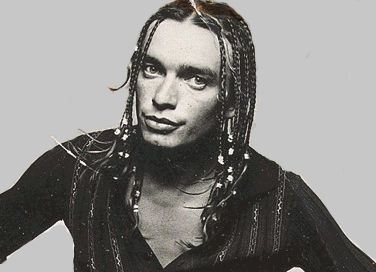 my apartment on New York's East Side. The segment was about 30 minutes of Mary interviewing the doctor who treated Jaco at Bellevue Hospital near the end of the great bassist's life (the doctor's name escapes me at the moment). What gave this particular scene added depth was that at the time I was living on the 31st floor of Paramount Tower, and the crew filmed Jaco's doctor sitting on a chair in front of the window in my living room that faced southeast; appropriately there was a clear shot of Bellevue way in the background. I recall part of Mary's conversation with the doctor was rather poignant; she discussed the stigma of Bipolar Disorder, an affliction that affected not only her Dad, but her as well. I remember Mary saying that even to this day, many people don't consider Bipolar a real disease.
Anyway, long story short... I haven't been in touch with either Bob or Mary in quite a while, so I don't know if that footage will be used in Trujillo's documentary, or even if the two filmmakers who are doing the current project are the same two guys who were shooting back then. I have more to say on that time period regarding Jaco, and some of the goings-on, but that's for another day. In any event, I look forward to seeing the end result of Trujillo's piece now that I know a bit more about who's involved, and I truly hope that the film strikes the right tone.
By the way, speaking of the East Side... although I lived at Paramount for 10 years (the longest residence of anywhere I've lived in the city), I've long since relocated to the other NYC coast, and happy over here on the West Side these days. It's only a cab ride away from where I used to be, but it's a different world. At Paramount my views were midtown and part of the East River; these days it's life on the Hudson, baby! Here are a few cool balcony shots: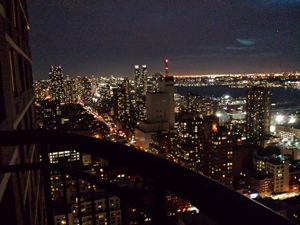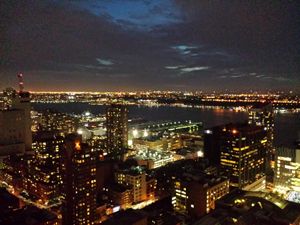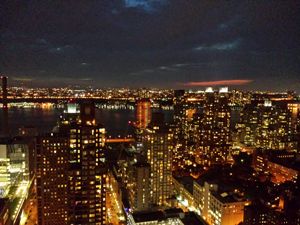 For my taste, the Hudson wins. As for life inside the apartment, here's Miss Thang... this is Gigi.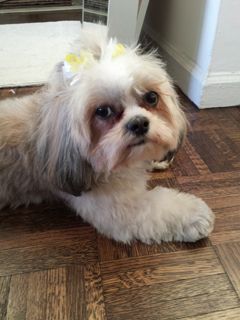 ---